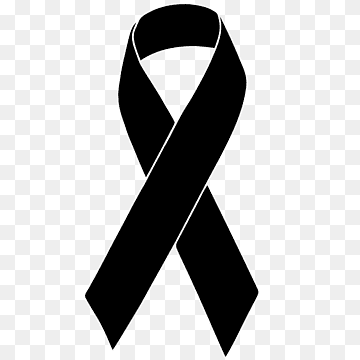 DEPARTMENT OF BORDER MANAGEMENT & IMMIGRATION SERVICES
JOIN
THE HUDSON AND JONES FAMILY
IN ANNOUNCING THE UNTIMELY PASSING
OF PORT COMMANDER
"SHELDON WINSTON HUDSON"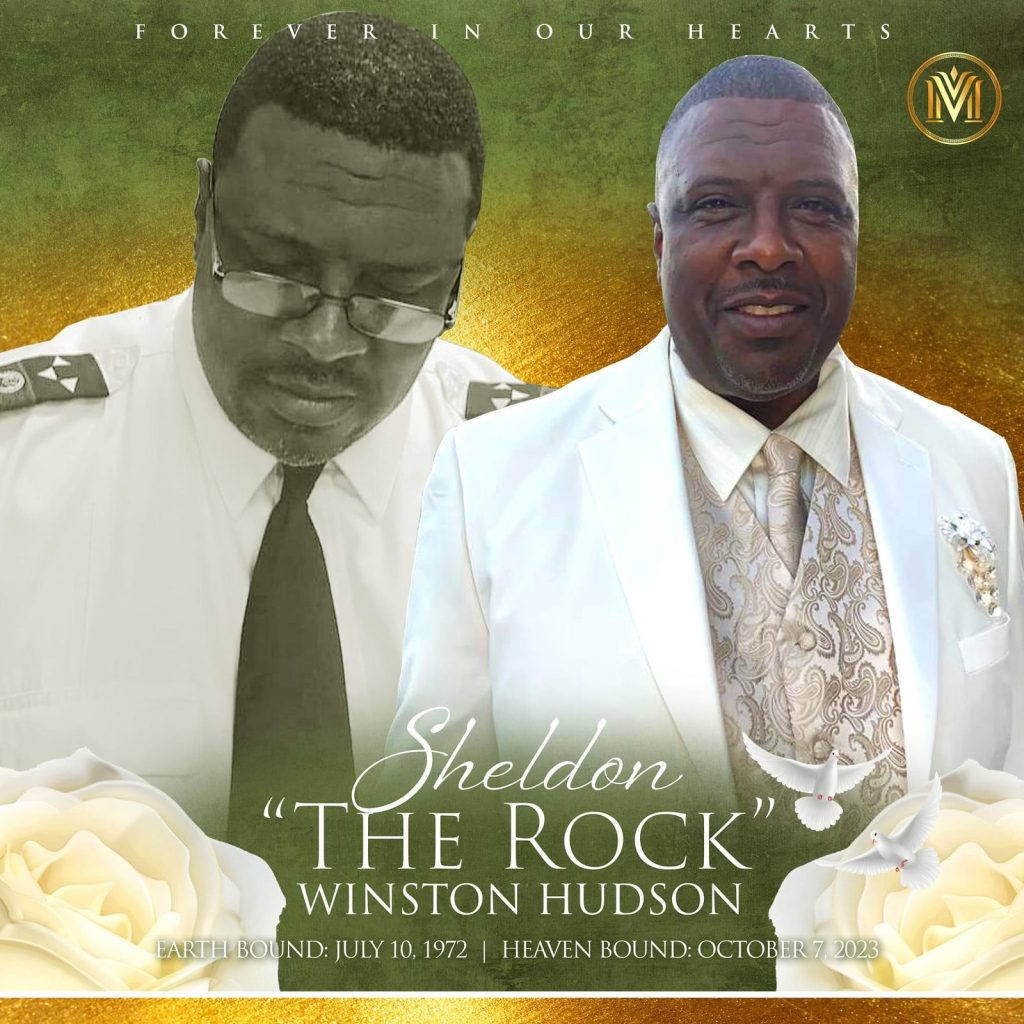 "GOD saw you getting tired, and a cure was not to be. He put his arms around you and whispered, "Come to me." With tearful eyes, we saw you leave this life. Although we loved you dearly, we could not make you stay. A golden heart stopped beating; hard working hands now
rest. GOD broke our hearts to prove to us that he only takes the BEST.
It is with profound sadness that we announce the passing of a dear husband, father, grandfather, grandson, nephew, brother, uncle, friend and co-worker, Mr. Sheldon Winston Hudson, aka the Rock."
He is predeceased by his grandmother, Ms. Martha Levenia Harvey; Grandfather Mr. Idelfonso Jones, aunts Daisy Jones and Sylia Hoare, uncles Charles and Edward Jones; and his best friends Mr. Carlos Dionisio Amaya and Mr. Juan Cabranes.
He is survived by his wife, Mrs. Iris Hudson; mother, Ms. Sonia Jones of the USA; his father, Mr. Bernard Winston Hudson and his wife, Mrs. Shirley Joann Hudson; and his grandmother, Ms. Idolly Williams of Brooklyn, New York, USA. Sons: Sheldon Jr, Harvey, Silvin, Allan, Sheldris and Ryshel Hudson. Daughters: Levenia and Shera Hudson, and granddaughter, Amali Polonio.
One sister, Ms. Stacey Thomas of the USA. Brothers: Mr. Ben Hudson of Grand Cayman, Mr. Paul Hudson of Kazakhstan, Mr. Peter Hudson, and Mr. Desmond Flowers of the USA.
Aunts: Ms. Annamay Jones (his dearest aunt), Ms. Ada Palma, and Ms. Brenda Kidd of Belize. Ms. Veronica Mossiah, Ms. Nora Jones, Shari Williams, Ms. Adelaide (Mela) Charley, Ms. Esta Watson and Ms. Evadney Robinson, all from the USA. Uncles: Mr. Benjamin Jones and Mr. Michael Hudson.
Special Cousins: Ms. Deidra Casanova, Ms. Damaris Jones, Mr. Barney Jones and Mr. Barry Jones. Special sister Ms. Dornecia Casanova. Mother-in-law Ms. Paula Chable, best friends Mr. Felipe Bejerano and Mr. Jimmy Huen of Texas, USA and a host of nieces, nephews, cousins, brothers-in-law, sisters-in-law and dear friends.
A Wake will be held on Friday, October 13, 2023
A Service of Thanksgiving and Celebration of his Life will be held at 2:00 p.m. on Saturday, October 14, 2023, at the family's property, "Paradise Destiny", at Mile 81 Philip Goldson Highway, Carolina Village, Corozal District. Repast immediately following the interment.
SHELDON WINSTON HUDSON "THE ROCK"
Earthbound: July 10, 1972
Heavenbound: October 7, 2023
"Gone too soon."