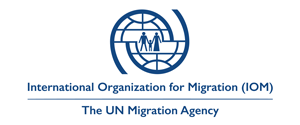 PRESS RELEASE
(FOR IMMEDIATE RELEASE)
IOM Belize signs agreement with Ministry of Foreign Affairs, Foreign Trade and Immigration to support document digitization exercise.
Belize City, 10 March 2021 – The International Organization for Migration (IOM) Belize signed an Implementation Agreement with the Ministry of Foreign Affairs, Foreign Trade and Immigration to support the Department of Nationality and Passports Records Management Unit (RMU) under the framework of the Western Hemisphere Program (WHP). The WHP is a regional project funded by the Department of State's Bureau of Population, Refugees, and Migration (PRM) that aims to strengthen the personal capacities of governments and civil society actors to manage migration in a sustainable and humane manner.
One of the fundamental functions of the Nationality and Passports Department, is the replacement of lost, mutilated, or damaged, Permanent Residence and Nationality Certificates. The present state of records dating as far back as the 1970s makes it challenging and time consuming to retrieve credible and dependable data. Therefore, the Nationality and Passports Department has endeavoured since August 2019 to digitize the Permanent Residence and Nationality ledgers that are currently available. This digitization exercise, with the support of the Program, is imperative given that the laws require migrants to obtain permanent residency status before they can become citizens.
The Department expects that records will be quickly accessible and allow for timely response to queries that often arise. Moreover, prolonged search time currently experienced during the processes associated with the acceptance, issuance and replacement of Permanent Residence and Nationality documents will be reduced to a minimum. At the end of the digitization process, the Department will manage a data base containing comprehensive information of every Permanent Resident and Naturalized Belizean.
According to Dr. Gilroy Middleton, CEO of Immigration, "This strategic partnership with IOM is line with the Ministry's vision of becoming a modern and proficient immigration organization which contributes to the sustainable development of Belize by providing world class protection and travel facilitation services".
– END